Corsair HVAC sells, installs, repairs and provides maintenance on all makes, models and ages of heating, air conditioning units and all air-quality systems. Corsair installs Central Air Conditioning Systems, both residential and commercial, rooftop units and CO2 exhausts. Since 1962 we have been Long Island's Multi-Service heating and cooling specialist.
Corsair HVAC is an authorize dealer and installer for TriState Coil (tristatecoil.com), specialist in Chilled Water, Evaporator and Condenser Coil requirement
Our efficient, courteous staff can help you make an informed decision in preparation for purchasing your HVAC and air quality equipment on the market (furnaces, filters, air conditioners, UV, boilers, heat pumps and air handlers). As a volume buyer, we get the best pricing available. So take the time to call us Right Now! (631) 587-1836
At Corsair HVAC you have the choice of a wide-variety of systems to choose from to heat and cool your home or business. Depending on the construction of your building, some systems may be more appropriate and cost effective. The most common system is referred to as a split system because it includes both an indoor and outdoor component. Split systems are composed of an air conditioner, furnace, or a heat pump and air handler. A split system may also employ a heat pump and furnace, or even an air conditioner and air handler. The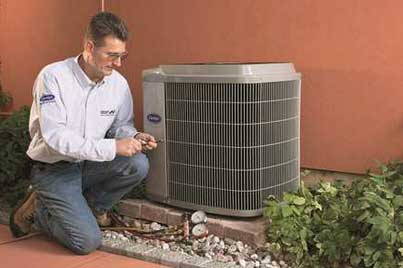 opposite of a split system is a package unit. All system components are housed in a single cabinet.
You may or may not already know what kind of system you prefer so remember we are here to help you make an educated decision.
If you're not sure which system is right for you, we will be glad to review your options and assist you in making the correct decision that is right for your home and family.